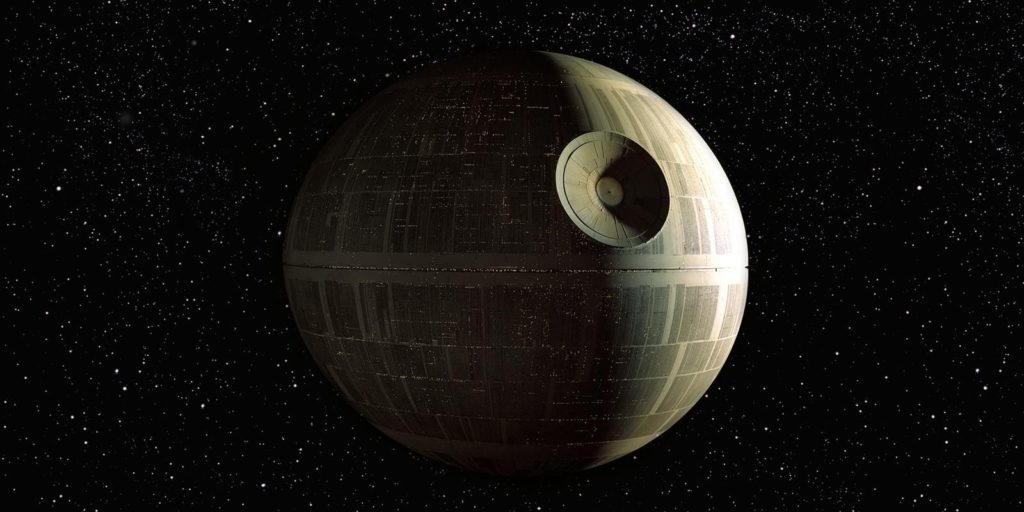 The release of Star Wars Episode VII – The Force Awakens has brought the cultural phenomenon which is Star Wars back to the forefront of everyone's minds. Particularly, with the inclusion of the original trilogy's main characters Luke Skywalker, Princess Leia, and Han Solo in the new film, fans are viewing the first trilogy again in preparation for watching The Force Awakens. Of course, one of the main "characters" from those films is not a human or even an alien, but the "ultimate power in the universe," the Death Star (actually, "Death Stars" since two were created). Although the movies don't really address the issue, exploring the economics behind the Death Star makes an interesting thought experiment. How did the Empire pay for it? The only possible answer is that the Death Star was the most massive government defense contract in galactic history. However, if Bitcoin had been the galactic currency in Star Wars, could the construction of the Death Star – and the damage it caused – have been prevented?
Continue reading at bitcoin.com…
---
Keep swimming against the stream! Follow me on Facebook for my latest updates, videos, and new offerings.